Start dreaming. Here is the inspiration behind the choice of interior décor selections for Kenneth & Holmes. To start dreaming, we have prepared two palettes. A lighter colour combination and one just a bit darker. Once you meet with our Décor Consultants, you will be able to select what's right for you and your family.
SPA INDULGENCE
A canvas where anything goes. Choose a bold pop of colour against this canvas of light materials or a subdued monochromatic continuation of the palette. You are the artist of this neutral space because you thrive in versatility and like the idea of changing your décor on a whim.
MIDNIGHT RENDEZVOUS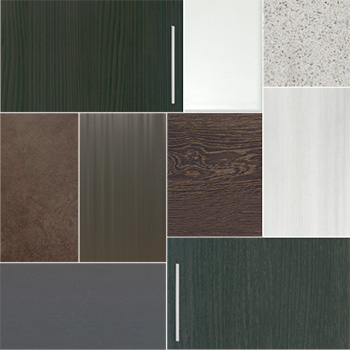 A rich and deep backdrop. Attracting attention in and of themselves, the dark materials are unmistakably bold. This palette creates a space that is anything but demure, but then again, so are you.